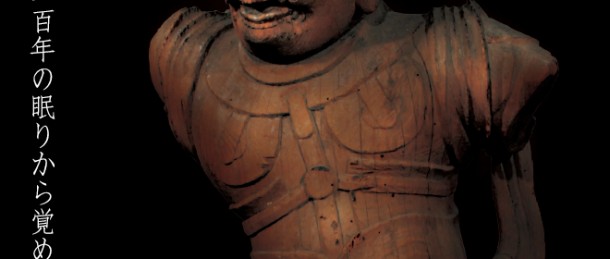 "Izu-Naranda-no-Sato Kawazu Heian Buddha Statue Pavilion" is open!
The Kawazu-cho is well known for it's Kawazu cherry tree and hot springs, from Heian era, the Buddhism had been flourished at here. Here are many Buddha statues remained here at Kawazu-cho, however, the oldest and most scientific, artistic Buddha statues are being conserved in Nanzenji Temple. On February 20, 2013, "Izu-Naranda-no-Sato Kawazu Heian Buddha Statue Pavilion" is open nearby Nanzenji Temple.
Principal idol, The Buddha of Healing sedentary image of Nanzen-ji Temple is the oldest Buddha statue in Shizuoka with Buddha statue retroactively to (the ninth century) in the first half of the Heian era. Wooden sculpture Buddha statue of this time is hardly known in Kanagawa, Tokyo, Chiba, neighboring capital prefectures including Saitama and is cultural assets which are extremely important in thinking about the history in this area. Besides, 24 Heian Buddha is informed by Nanzen-ji Temple including Tokai oldest guardian deity of children statue (the tenth century) and Brahma-Deva and Sakra dev-an-am Indra statue (the tenth century) praised highly in field newspaper over exhibition in European each place of Germany Switzerland Sweden in 1978 and are right treasure house of Buddhist art.
"Buddha statue by which there is only one wooden sculpture Buddha statue of the ninth century without one body in Kamakura in Shizuoka, and is so valuable:" Hitoshi Tajima of Uehara Buddhism Museum curator
Opening time from 10:00 a.m. to 4:00 p.m. (closing)
Brochure back (PDF
) closed days: On every Wednesday, year-end and New Year; (from December 29 to January 3)
Fees: Adult, high school student: 300 yen /elementary school students, junior high student: 100 yen / badge person (the notebook presentation): 200 yen, infant: Free
Address 〒 413-0515 Yatsu, Kawazu-cho, Kamo-gun, Shizuoka 138th
Getting There 25-minute walk or 6 minutes by taxi from Izu-kyu Kawazu Station. (No bus service.)
Inquiry: Kawazu Heian Buddha Statue Pavilion TEL.0558-34-0115
To group: Trailer bus cannot go to parking lot for narrow way from pavilion area entrance of prefectural road Route 14. Trailer bus has you park in Kawazu cherry tree sightseeing interchange hall, and it takes approximately 30 minutes on foot.
※ Please make sure the info you see is the latest in advance.