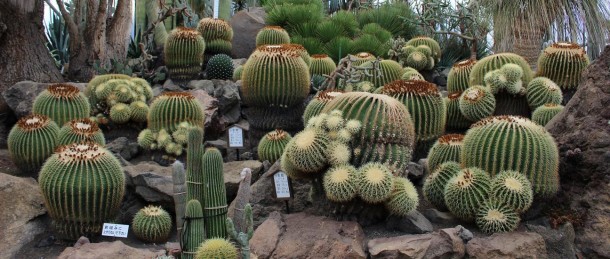 Here's Desheng at your service again. This time I paid a visit to the Mexican themed Izu Saboten Park in Ito city, on the eastern shore of Izu. Saboten means cactus in Japanese, so this was a cactus park. This was a misleading name as this park was actually also a zoo.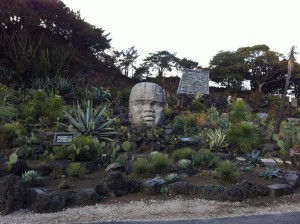 To start with the conclusion, this place was WONDERFUL! It was one of the best places I ever visited. There were so much to see that even though I spent four hours here it wasn't nearly enough. Quite a lot of animals had free roam of the park and that was something I didn't see often.
At Itou station, I went to the Tokai bus counter to get the ticket and free pass. From here the ticket cost only 1900 yen rather than 2300 yen if you were to get it at the park. The free pass cost 1300 yen and allowed unlimited bus ride within a certain area of Ito.
It took a long time to get to the park by public transport, and that was the only bad thing I could say about it.
When I alighted at what I thought to be the entrance, I had to wait for a shutter bus operated by the park to take me to the park itself. Once inside the park, you could have the staff take a photo of you holding capybara soft toys. You would then get a tag to retrieve a polaroid before you leave.
One of the highlights of the park, maybe even the greatest one, was the capybara bath. On weekends there would be two shows a day, but there was only one since I went on a weekday. As I arrived at noon and the show was at 1:30 pm, I had plenty of time to kill.
My first stop was the "Bird Paradise". The main attraction here was Bill-kun the shoebill stork. Unfortunately, shoebill storks were bad against the cold and Bill-kun was no exception. He stayed inside a shelter most of the time during winter. I didn't get to meet him, but I took photos of his altar and statue. This guy's got an incredible social status here.
It was a downer that I didn't get to meet Bill-kun, but there were plenty of other birds around to see. American flamingos, gray-crowned crane, turkeys, ducks of various breed, and various other birds I couldn't even name.
On my way out, I noticed this "no smoking" sticker on the door. It was done in the cute way Japanese always did it.
After the birds, I headed for the capybara bath. There was an interaction segment with the capybaras before the bath. You could buy grass to feed the capybaras for 200 yen.
These folks were adorable! Despite being the largest rodents on the planet, they were every bit as cute as their tinier counterparts.
And then it was time for the bath.
They looked like they enjoyed the seven herbs. That day was the Festival of Seven Herbs so the capybaras were fed the herbs rather than the usual fruits.
The bath started at 1:30 pm and ended shortly before 2 pm. At 2 pm, there was an animal show. A staple of zoos, and no exception for this one. I shall not spoil you readers who might visit someday, as I'm pretty sure they ran the same routines all the time. There were two different shows, but I missed the earlier one. Here's two photos as sneak preview for the "humans versus animals" show.
There were still so many animals left to see. Kangaroos, emus, peafowls, chimpanzees, squirrel monkeys, parrots, armadillos, porcupines, llamas, alpacas, ponies, sloths… and these were probably just a third of them all. Let me introduce some of them briefly.
This kangaroo was absolutely adorable with her large curious eyes.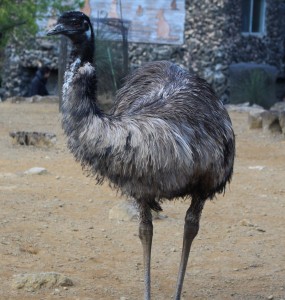 This emu walked around like he owned the place. I walked alongside him and he was totally chill with it. Cool guy.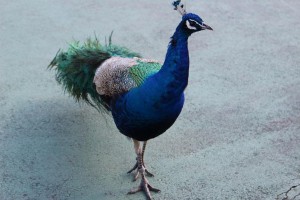 The peafowls were another animal that was allowed to walk freely around the park. It was fun watching them strolling around proudly with no fear of people.
This particular peacock must have a really bad sense of direction. He's not even facing the peahen. Hard to court a girl when you're not even facing her, boy. In fact, the peahen's got a clear view of the peacock's behind.
This little white pony looked so dejected. Cheer up boy, it's the start of a new wonderful year. Maybe he was just thinking of delicious grass… or whatever it was that ponies thought about.
Not so sad anymore, huh. Food, the solution to everything in life.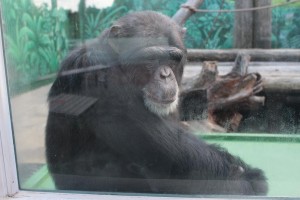 This chimpanzee… he was staring into my soul…
Next, it was finally time to see some cacti. This was a cactus park, remember?
The entrance to the five pyramid-shaped greenhouses was this monster, Hydra, a kaiju from Ultraman. In the Ultraman story, Hydra was born from the crater of the volcano (Omuroyama) behind the park. In actual fact, Omuroyama last erupted more than 4000 years ago and lay dormant now.
You could see Omuroyama quite clearly. It was a round mountain with no trees on it. Pretty unique looking actually. I might visit Omuroyama in the near future as it was a tourist spot on its own.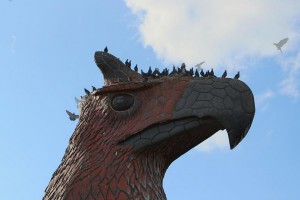 On closer inspection, you could see that birds flock to the top of Hydra's head. Hydra did look like bird even though it was supposed to be a dragon.
Behind the Hydra you could see some pyramids. Those were the greenhouses. Pretty cool huh.
The very first greenhouse was the South African greenhouse. It housed cacti native to South Africa.
The entire greenhouse trail was a truly fascinating experience. There were plenty of information about cacti which I never knew. The definition of cacti, the difference between succulent plants and cacti, and plenty of interesting trivialities. There were also quizzes placed around the greenhouses. One question showed you a picture of two plants with spines and asked "which isn't a cacti?". If you flip that page you could see the answer and explanation.
The difference between cacti and succulent plants was that cacti have areoles, which were small bumps on the plant which have spines growing from them.
The rocks inside and along the greenhouses were formed from from lava from a volcanic eruption by Omuroyama 4000 years ago. These rocks were called extrusive igneous rocks or simply volcanic rocks.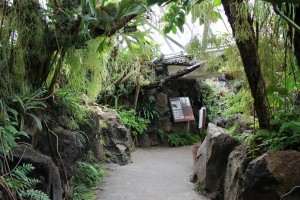 The next greenhouse was the Africa greenhouse. It housed only non-cactus succulent plants, such as aloe vera and agaves.
Next was the forest cacti greenhouse. It housed cacti that didn't resemble the stereotypical cacti you and I knew. Some cacti you could find here were Dutchman's pipe cactus and rhipsalis.
Then there was a small room that introduced some tools made by central and southern America people using cacti, agaves, yucca, and other materials.
Before Madagascar greenhouse, there was a long tunnel where you could see even more animals. There were sloths, anteaters, armadillos, and more. Madagascar greenhouse had this beautiful flower known as kalanchloe.
And at last, Mexico greenhouse. Right at the entrance you would be greeted with this majestic sight.
There were many cacti with flowers in bloom too.
That's not the end yet! After the last greenhouse, you would arrive at the cactus workshop.
Here you could handpick from a large selection of cacti to make a flowerpot to bring home as souvenir. The most popular cacti were the moon cacti, with colourful heads due to the lack of chlorophyll in those parts.
Here's a beautiful flowerpot made from cacti and other succulent plants.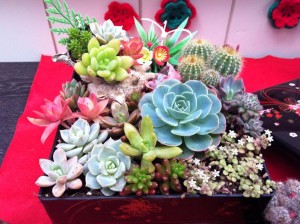 And that concludes my report. This was hands down my favourite place in my one month of travelling so far. It was a respectable zoo even without the greenhouses, but with those it was a zoo and cactus garden combined for just 1900 yen. Talk about value for money. I rate this park 5/5 stars!
By Desheng.
Information
Name
Izu Shaboten Park
Location
1317-13 Futo, Ito, Shizuoka Prefecture 413-0231
Contact
0557-51-1111
Opening hours
March~end of October/9:00am~5:00pm
November~end of February/9:00am~4:00pm
Access
From Atami station take Ito line to Ito station. From Ito station take a tokai bus for 35 minutes or taxi for 25 minutes.
Homepage
http://izushaboten.com/
*Please check for the latest information before visiting.
* This article was written by a trainee from overseas. Please note that there might be spelling and grammar mistakes.