Address Saiko, Fujikawaguchiko-machi, Minamitsuru-gun, Yamanashi Aokigahara 2068-1
Parking lot There are free parking lot trailer for ten large-sized buses / 150 cars
Access by public transport: From "Lake Kawaguchi" Sta. of Kyuko Line change to Fuji Kyuko Bus and get off at "Fuuketsu" bus stop, etc.
Photo taken on 2012.7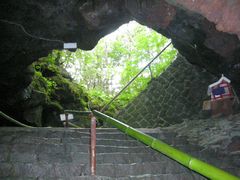 Ground you see from the cave
This lava cave is appointed to a natural monument, it is a cave-type cave of approximately 200m in total length. Until the early days of the Showa era this place was used as a natural refrigerator, which annual average temperature is approximately 3 degrees Celsius, being used for the storages of the egg of the silkworm until the early days of the Showa era. For a cave type, inside this cave is easier to walk around than Narusawa Ice Cave whch is next to this place.
The shops (forest station windhole)
Other than a cave, the stand was fully equipped with too, just reopened in 2012. The purchase of light meal and the souvenir from Yamanashi is possible.
Scenery around the Windhole
The windhoele is located in the corner of Aokigahara Jukai (sea of trees), and there are some holes in the neighboring ground. Afterr lava flowed and gas gushed out and here was created. In addition, as for the cave being cool, water collects at the bottom of the cave, and does not melt even if it is past summer with freezing in winter.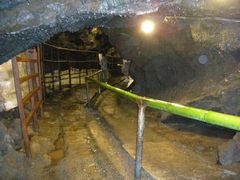 Cave introspectiveness
Icicles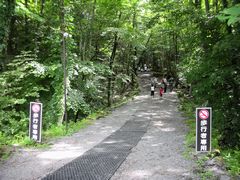 Way to cave
The shop appearance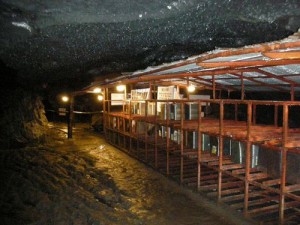 Silkworm, seminal storehouse

※ This article is provided by the courtesy of "Usagi no Heya (Rabbit Room)", the blog provides tourist attractions information of Kanagawa Prefecture and the surrounding areas including Izu, Hakone, Kamakura, Yokohama and Yamanashi. http://livesnow.web.fc2.com
※ Please make sure the info you see is the latest in advance.