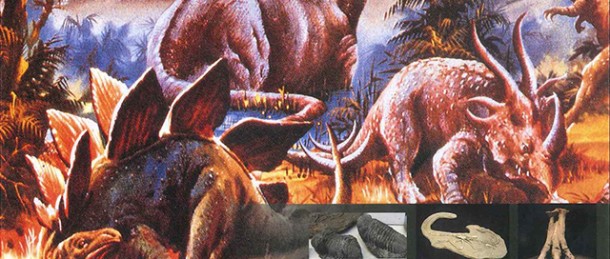 Encounter dinosaurs of the size of original in Amagi Museum!
The featuring display of Amagi Museum this time are "Dinorsours in North American Cntinent". Display includes a whole body frame and the fossil specimen of the size of the original which are born approximately 250 million years ago and became extinct about65 million years ago.
Not to mention a child, it will entertain adults as well.
contents of Magnificent Dinosaurs Exhibition
● isplay of whole body frame (allosaurus, Stegosaurus stenops, camptosaurus)
● display of various fossil (real thing specimen
● Display of the size of the original habits restoration
● In stores dinosaur goods are available.
Magnificent Dinosaur Exhibition – Wonder of North American Continent
Date and time From Saturday, December 21, 2013 to April 6 (sun), 2014, open 10:00 to 17:00 (last admission 16:30)
Closed: Every Tuesday (if Tuesday is holiday next day will be closed as acompensatory holiday.
※ during the New Year Holiday we open till Dec 30th and reopen on Jan 2.
Admission: Adult 500 yen, Primary schoolchild 300 yen, less than primary schoolchild for free
Place: Amagi Museum
Inquiries: Amagi Museum TEL: 0558-75-8000
http://www.amagimuseum.com
※ Please make sure the info you see is the latest in advance.