Guidance of the 24th (2014) Kawazu Sakura Festival period
The 24th Kawazu Sakura Festival (2014) will be held during Wednesday, February 5 to Monday, March 10 in 2014.
For detailed information, please download the brochure (PDF version) of the 24th Kawazu Sakura Festival.。
You can see state of the 23rd Kawazu Sakura Festival in photo library photographed on March 17 from February 5, 2013. Photography place is 5 districts of loop Hashimoto, Mine Onsen meeting place, Sakurabaru, Kawazu tree, riverside row of trees, Imaihama meeting place.
Kawazu cherry tree photo library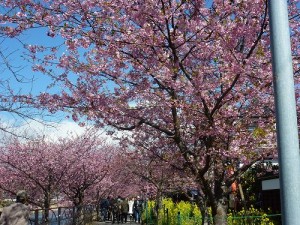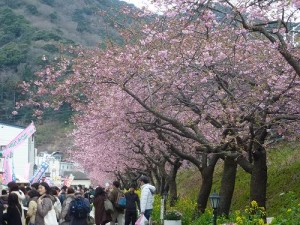 ※ Please make sure the info you see is the latest in advance.