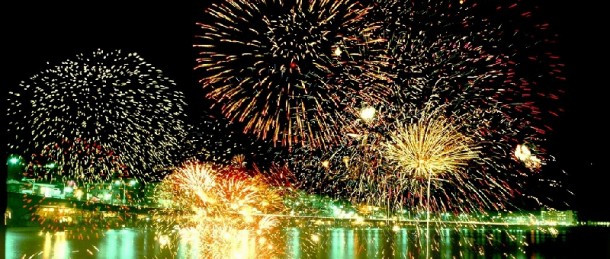 Yugawara Onsen Beach Fireworks Display 2013
It will be held twice in a summer this year too! [fireworks launching amount] approximately 5,000
We hold Yugawara Onsen sea fireworks display on 7/15 (month, Marine Day) and 8/3 Saturday!
Information
Event name
Yugawara Onsen Beach Fireworks Display
Place
Yugawara Onsen Beach Fireworks Display
Address
Yugawara beach offshore
Sites for good fireworks view
●Watching it on the beach is recommended.
●Roof of water cleaning center will be open to the public.
As there is no parking lot in the water cleaning center, please use public transport.
Event Period
7/15 (month, Marine Day) and 8/3 Saturday, 2013
Support to a fireworks display
The expense of the fireworks display is donated by local supporters and both local and general companies.
Thanks to many supports fireworks of last year was a big success.
We would like to ask for more support this year to carry out our big night event.
Contact
Wait for Yugawara-machi; part made: Sightseeing section TEL: 0465-63-2111
Getting there
※For regular private car please use parking in the Education Center.
Parking lot : Education Center (200 max) 100 yen/hour
Address 2-21-3, Chuo, Yugawara-machi, Ashigarashimo-gun, Kanagawa
(there is no traffic regulation at ※ National highway No. 135 for traffic regulation from 19:30 to 21:00.)
Website
http://www.town.yugawara.kanagawa.jp/kankou/topics/p02410.html
※ Please make sure the info you see is the latest in advance.