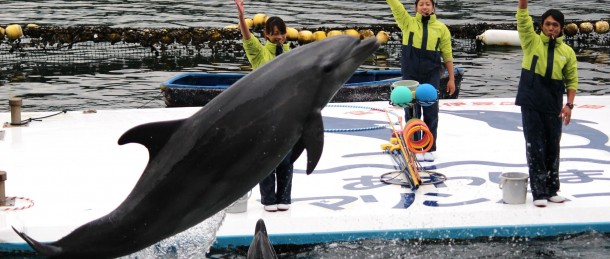 Once again here I was at Numazu! This time I made a trip to Awashima Marine Park, a tourist attraction built on an island very near the Numazu shore.
This Marine Park utilised its geographical location to the fullest, showcasing marine life caught from around the island. The park featured an aquarium, a frog museum, sea animal shows, and a great fishing spot. There were four shows and two feeding sessions in total.
There was even a hotel on the eastern side of the island, for those who would like a longer getaway at this small island.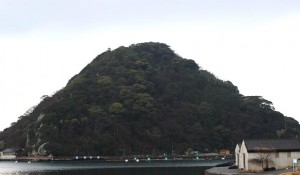 To start with, one has to take a short boat ride to reach the island. Once there, you could see the aquarium right ahead.
In my opinion, the most interesting part of the park was the aquarium, so let's start from there.
The aquarium housed way too many types of fishes for me write about, so here's some photos of the ones that caught my attention in particular.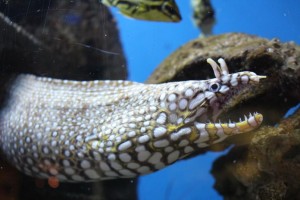 The "Dragon moray eel" looked like a sea monster from mythologies.
This fish whose name I didn't catch had a human-like face.
The "Asian sheepshead wrasse" was the largest fish in this aquarium, growing up to 1 meter long. It had a mutualistic relationship with the "Bluestreak cleaner wrasse", which feeds on dead skin and parasites inside its mouth. Here's a photo of the cleaning symbiosis in action.
A creature known as "sand dollar". I only knew about it today and it fascinated me endlessly.
Out of the four shows available, two of the shows were held inside the aquarium. One of them was a 15 minutes talk regarding the various fishes in the biggest fish tank here.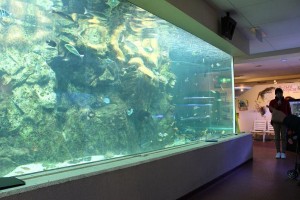 She talked about the Asian sheepshead wrasse in details, including the mutualistic relationship I mentioned earlier. Next she talked about the Blackspot cardinal fish, which traveled in pairs. They were "mouthbrooders". The female lay eggs in the male's mouth for incubation.
The next show was one floor above, at the interaction tanks. You could touch or hold starfish, sea urchins, sea cucumbers, and Japanese bullhead sharks any time you want, but during the show a staff would enlighten you on various aspects of these creatures.
Front and back of a "Patiria pectinifera". It was feeding on prawns. very, very slowly.
A Japanese purple sea urchin. It moved its spines quite a lot, which was surprising. Such things were noticeable only upclose.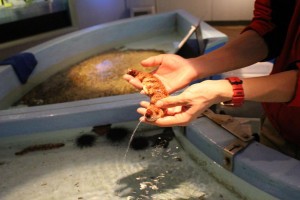 A sea cucumber squirting water to regulate its body's water balance .
That was it for the interaction tank show and tell session. The next show was the seal and sea lion show.
The seal was clumsy and got plenty of cheers from the girls in the audience.
The sea lion was agile and pulled off acrobatic feats effortlessly.
The last show was the dolphin show. The dolphins did backflips, picked up balls and threw them to trainers, and various dolphin show staples.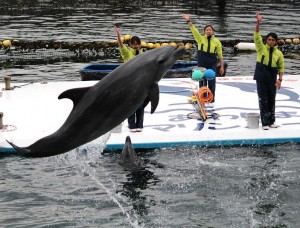 My last stop of the day was the Frog Museum, which required a separate 100 yen to enter. This museum did indeed feature many frogs, but half or more of them were hiding and I didn't manage to see them. Visit with this in mind to spare yourself any potential disappointment.
Frogs and more frogs.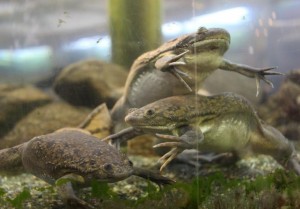 These frogs looked like modern dancers.
To summarise the the Awashima Marine Park, its sea animal shows were average at best but the aquarium talks were great. The aquarium was also very informative and illustrated clearly the process of catching fishes for the aquarium, which was one thing I haven't seen from an aquarium before. Very recommended for marine life lovers.
By Desheng.
Information
Name
Awashima Marine Park
Location
186 Uchiurashigedera, Numazu-shi, Shizuoka-ken 410-0221
Contact
055-943-23311
Price
For middle school students and older : 1600 yen
For 4 years old to elementary school students : 800 yen

Frog museum –
For middle school students and older : 100 yen
For 4 years old to elementary school students : 50 yen

Opening hours
9:30~17:00 (last entry is 15:30)

Open every day of the year

Access
From Numazu station, take a bus for 30 minutes.
Homepage
http://www.marinepark.jp/
*Please check for the latest information before visiting.
* This article was written by a trainee from overseas. Please note that there might be spelling and grammar mistakes.