Five Cord – Odawara-jo Castle and Hojo five generations
The charm of the Japanese castles will be unbearable for persons who have a liking for the Japanese war-torn country history.
Some people like me.
I visited Odawara-jo Castle where is connected deeply to war-torn country history. For the age of civil strife, Odawara-jo Castle was governed by the feudal lords of five generations called "Hojo five generations". In specific Soun Hojou, Ujitsuna Hojou, Ujiyasu Hojou, Ujimasa Hojou, Ujinao Hojou. Ujiyasu Hojou and Soun Hojou probably are the key persons.
Odawara-jo Castle had developed into a largest castle in medieval fr the purpose of to offend counter by powerful lord Hideyoshi Toyotomi.
Nevertheless, lord Hojo was not able to defend the big enemy. Hojo was defeated in battle of Odawara, Ujimasa committed harakiri suicide and Ujinao was was expelled to Mt. Koya-san. Later they were discharged but soon died of an illness immediately afterwards. And it ended Hojo Five Generations.
One step out of station you can see the castle tower.
It is the copper gate which was the front gate of Ninomaru (outworks).
The armor of the samurai is displayed at the entrance of the history museum.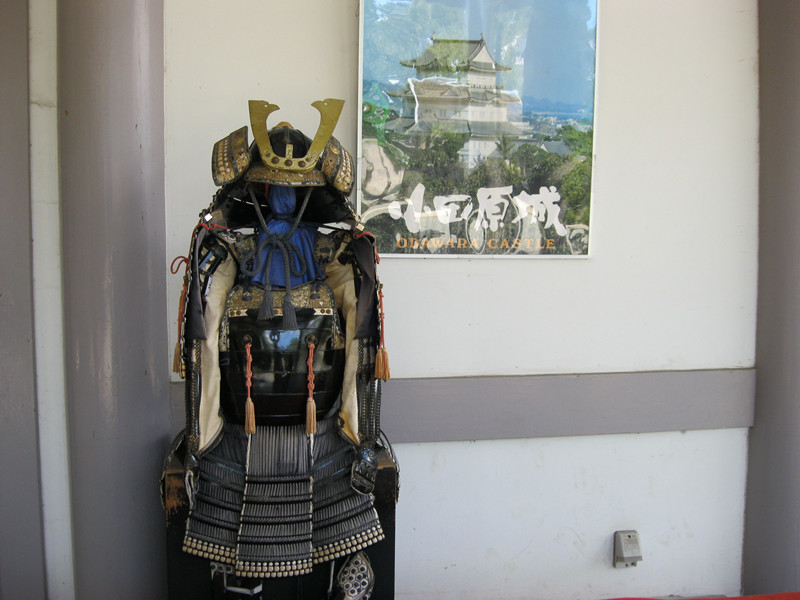 In the history museum yo can learn about Hojo Five Generations and an historical events of Odawara area in detail.
It is a chronological table of war-torn country military commander. The blue writings are the name of the Hojo 5 feudal lord.
Because Odawara is surrounded by territories of strongTakeda clan and Uesugi clanwas so they had to go through serious problems.
It is a mechanism picture-story show to introduce a life of Soun Hojou.
It is mechanism puppet play of Kawagoe night battle to be considered to be one of "the Japan's three biggest surprise attack" in history.
Ujiyasu with small numbers of troop achieved to had beat a large enemy in the night battle of Kawagoe and beat the Uesugi Allied Forces.
It is a model of Odawara-jo Castle. It reproduce a state of historical Odawara-jo Castle.
It is mini theater of inconclusive discussion. There is the narration, too. In the case of Hideyoshi next attack, feudal lord and chief vassals of Hojo reproduce debate over "surrender" or "decisive battle".
It is shimatsurigoto of za tteiruha father on he direct de, the left hand side to sit down midmost.
Because opinion was not unified until it was concluded, "inconclusive discussion" came to be used as metaphor expression of meaning called "meeting where we were languid, and conclusion was not given" to.
We went to the castle tower immediately when we left history information hall.
Hydrangea in castle blooms vividly.
Hydrangea blooming all over the wall is very beautiful!
The Tokiwagi gate was most greatly made impregnably at the front gate of Odawara-jo Castle main enclosure.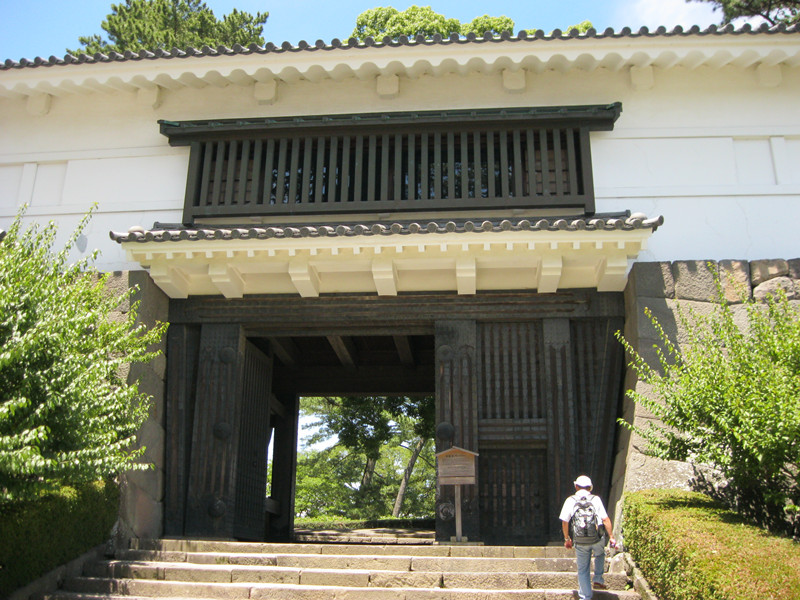 We are prohibited from photography in the castle tower. We easily introduce state of the inside to everybody.
It becomes exhibition room of history documents such as ancient documents, illustrated map, arms, sword from the first floor to the third floor.
The fourth floor is observation deck and souvenir shop. Scenery to watch from observation deck is very beautiful.
The fourth-floor world's first indoor projection mapping introduces "cord Hojo 5s 100 years picture scroll of five generations" in here. We are limited during periods from July 10 of this year to September 29.
Projection mapping is in total seven pieces. VCR easily introduces life of Hojo five generations from handsome man to the sixth piece.
Soun Hojou who is said to be "the first of war-torn country daimyo."
Sputum was deep and was impressed for some reason when we read words of "am I bad person?".
Mr. 2s feudal lord rope.
sandairyoshushi*.
shidairyoshushimatsurigoto. He had decidedly and, at the time of inconclusive discussion, objected to surrender.
Mr. 5s feudal lord direct.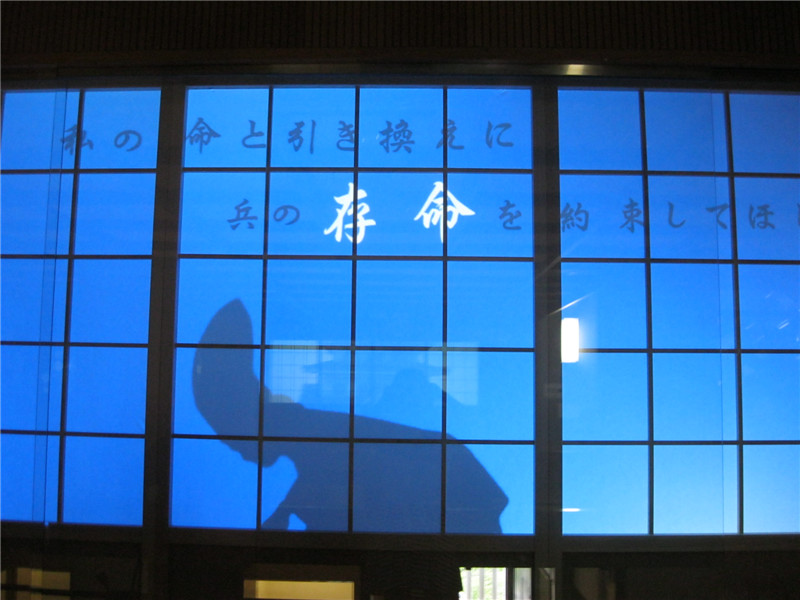 We think in the times when that war is scattered with being wrapped in sound and picture. The impression is hardly possible for words.
Everybody catches this chance by all means, and please experience by oneself!
Basic Information
| Name | Odawara Castle Park |
| --- | --- |
| Address | 6-1, Jonai, Odawara-shi, Kanagawa |
| Closed | Wednesday, from December 31 to January 1 second in December |
| Open hours | From 9:00 a.m. to 5:00 p.m. |
| Fees | 600 yen for adults primary and secondary student 200 yen common throughout the castle tower, information hall |
| Getting there | By train It is approximately 40 minutes [car] from Tomei Expressway "Ooi Matsuda IC" from Odawara-Atsugi Expressway Ogikubo IC from JR, the Odakyu Odawara Line Odawara Station east exit for ten minutes in a 10-minute walk |
| Parking lot | Available |
| Restroom | Available |
| Contact | Odawara ruins of a castle park TEL: 0465-22-5002 |
| Website | To homepage of Odawara ruins of a castle park |
* Please make sure the info you see is the latest in advance.