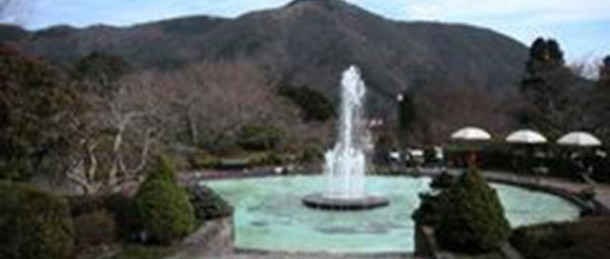 Address 1300, Gora, Hakone-machi, Ashigarashimo-gun, Kanagawa
Parking lot 45 cars (Toll parking lot)
Access by public transport: Get off at the Gora Station of the Hakone-Tozan Railway and walk for 5 minutes, or get off at the Kouen-Shimo Station of the Hakone-Tozan Cable Car Line, and walk for 1 minute.
Photo taken on Dec. 2010.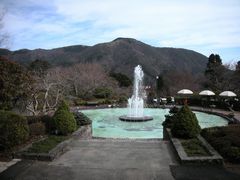 Gora Park
Adorned with various flowers and seasonal plants. From April to May, the azaleas in the park are in full blossom. 1,000 roses bloom in the Rose Garden, and there is powdered green tea served at the Cha-en (the tea garden) for visitors to experience the Japanese culture.
Inside the Event House (During the Christmas season)
Various events are held here each season, the photo shows the exhibitions during the Christmas season in 2010. Light up illuminations can also be enjoyed in the park. (Please refer to the website of the Gora Park for detailed event info.)
Deodar tree
There is a big cedar tree standing in the central area of the Gora Park, and the Rose Garden is located in the nearby area. During the flower season, the whole park is ornamented with 1000 roses. (approx. 140 types)
Tropical Plant Building
Rose Garden

※ This article is provided by the courtesy of "Usagi no Heya (Rabbit Room)", the blog provides tourist attractions information of Kanagawa Prefecture and the surrounding areas including Izu, Hakone, Kamakura, Yokohama and Yamanashi. http://livesnow.web.fc2.com
※ Please make sure the info you see is the latest in advance.