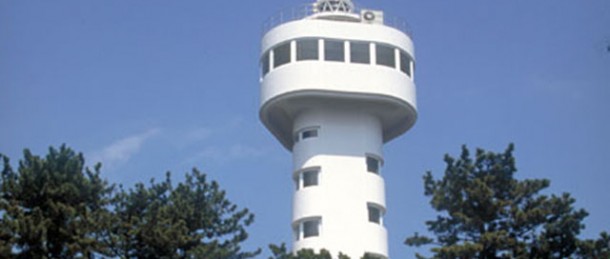 From tis observation deck, it can overlook Izu Seven Islands and summits of Amagi Mountains.
Kadowaki Lighthouse was built in March 1960, and was rebuilt in May 1995 by the lighthouse with an observation deck.
This new lighthouse is 24.9m tall. There are double observation decks, one is at 17 meters above the ground with 30 seating capacities, and another with 60 seating capacities is indoor facility which is at 4m above the ground. You can expect to view Izu Seven Islands and Amagi mountain ranges on the fine days.
Basic Information
Name
Kadowaki Lighthouse
Address
Futo, Ito City, Shizuoka
Closed
—
Open hours
09:00-17:00
Fees
—
Getting there
15km from JR Ito Station; approximately 30 minutes by car
Izukyu, Jogasakikaigan Station, approximately 25 minutes on foot
Parking lot
Charges applied
Contact
Ito Tourism Association reception: from 9:00 to 17:00, (open year round) TEL : 0557-37-6105
Website
http://itospa.com/
※ Please make sure the info you see is the latest in advance.