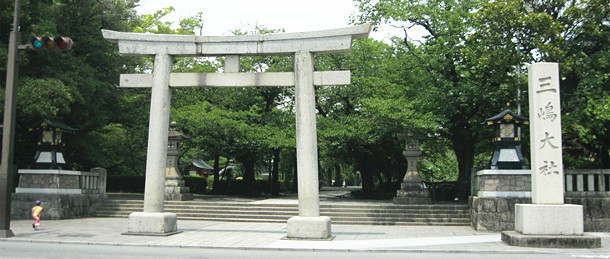 Report : Mishima Taisha Shrine worship
Does everybody know Yoritomo Minamoto? The Mishima Taisha Shrine which is the object of my coverage has a deep connection with General Yoritomo today.
As is expected, Mishima City has won cityscape award, and town itself makes the beautiful scenery.
Because there are many of these signposts, it is helpful for me who have no sense of direction very much.
I started from here and strolled in the seseragi (murmuring) walk route.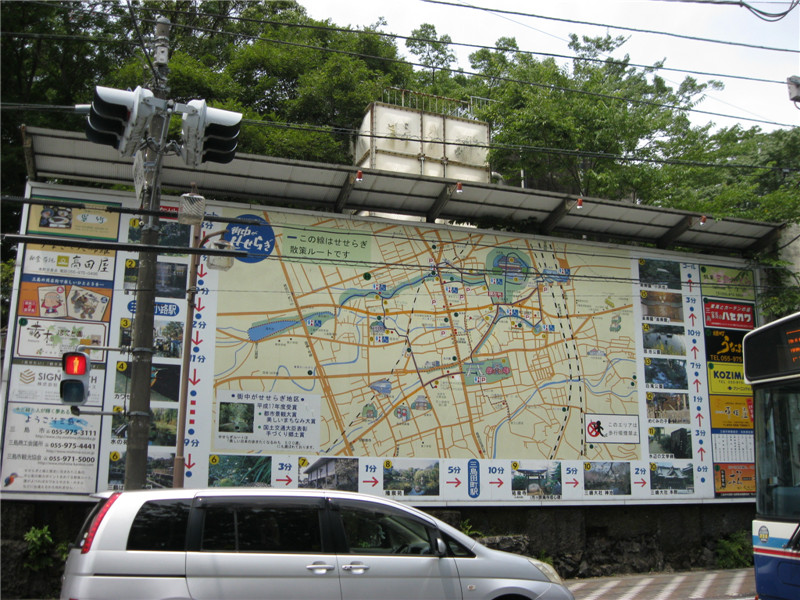 Across the small bridge, I came to Sakuragawa river.
I should call the murmuring rather than a river.
Water is so clear.
Is it that? What are these children doing?
These children are called "children of blissing" and prayed passersby for an ease for a time and also they were born to protect water and green of Mishima.
When I stand in front they say "hello" and draw water.
The water is coming from slush of Fuji. The water is rich and sweet.
When the finish drinking begin to walk again saying "thank you for the meal"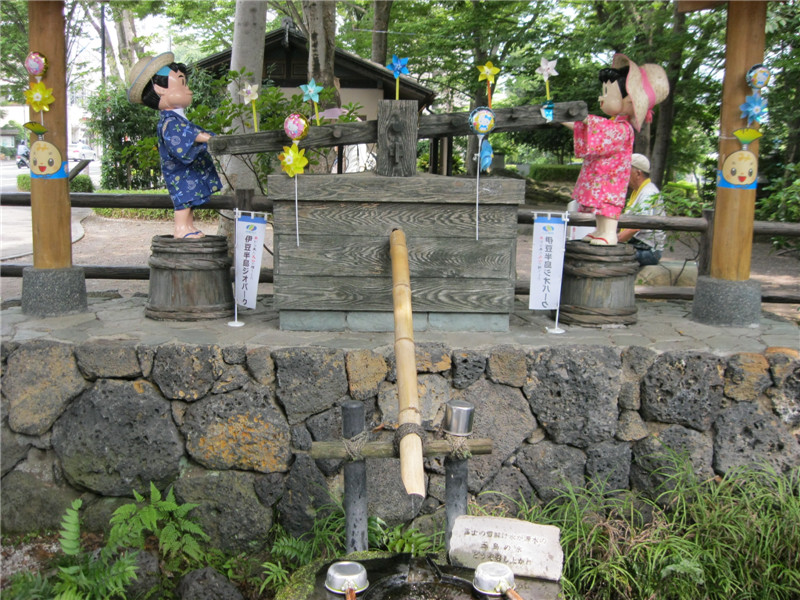 I felt myself very relaxed as I walked along the stream and felt time flowing slowly.
I have a feeling that my heart was purified probably because I'm away from the noisy city.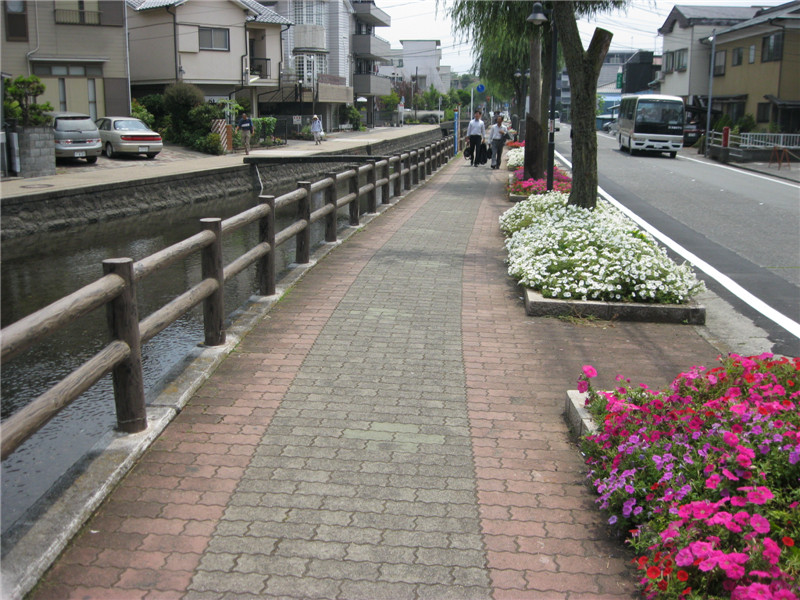 There is a small bridge before houses. I remembered Venice for some reason.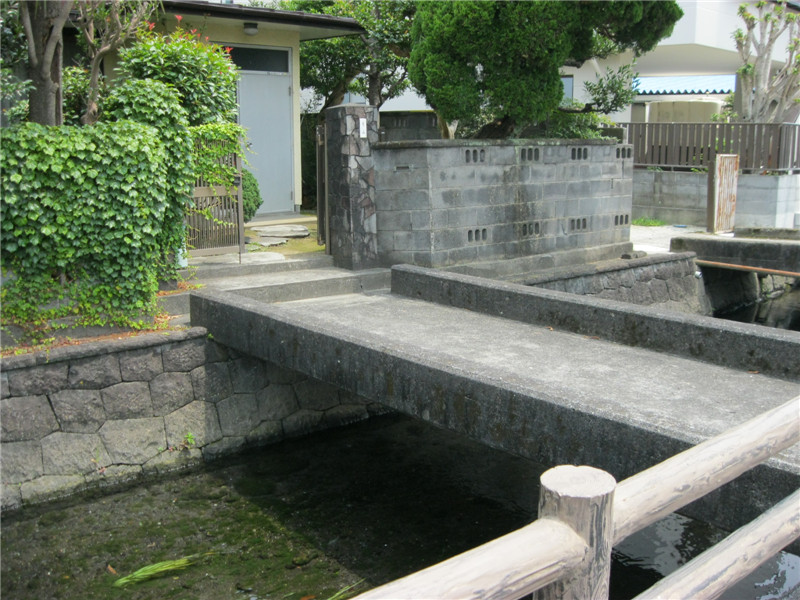 By the way, Mishima city is loved by novelists. It was written in old masters such as Ryotaro Shiba, Osamu Dazai, Yasushi Inoue.
It is a town area in front of the front gate. I ate "wasabi inari" wrapped sushi in this restaurant.
Because I love wasabi, it was unbearable and was delicious.
There are children who draw water here too. Grandmother appears this time, too.
The Mishima Taisha Shrine is the old Shinto shrine where Gnereral Yoritomo Minamoto prayed for Genji revival. An aged tree, a pillar of big trunk with tattered coating, the building which faded, the all are the witnesses of the history.
There are three monuments on the right side of the front gate. I wonder the middle and the right ones for what?
Because character was not readable, we did not understand. The left monument is monument in commemoration of raising an army success of Yoritomo.
It is Kamiike of Mishima big shrine. When, as for five days, heavy rain fell in old days when the Imperial Court prayed for rain at katsu reta time Wednesday of Kamiike; biography ererareteimasu.
We saw red carp!
Here is Itsukushima Shrine (not Itsukushima Shrine of Hiroshima). It is said that Mistress Masako Hojo worshiped.
Then why does it look so new?
It is horse to worship here. But it is not just horse.
It is a horse dedicated to the shrine to be informed when I climb Mount Hakone carrying God. Because there are manners and customs to pray for health and the good walk of the child, there are many children and parents going and worshiping.
This is the view in the precincts. In spring weeping cherry trees bloom. In autumn, the season of colored leaves comes.
Unfortunately it is summer now.
Well, I saw at the deer though!
It is a main shrine. God called Oyamatsuminomikoto is worshiped here.
That god is a guardian and the symbol happiness and prosperity of the forest industry and farming and people in business, manufacturing industry and fishing industry put the great quotient of veneration into the God.
I went and worshiped, too.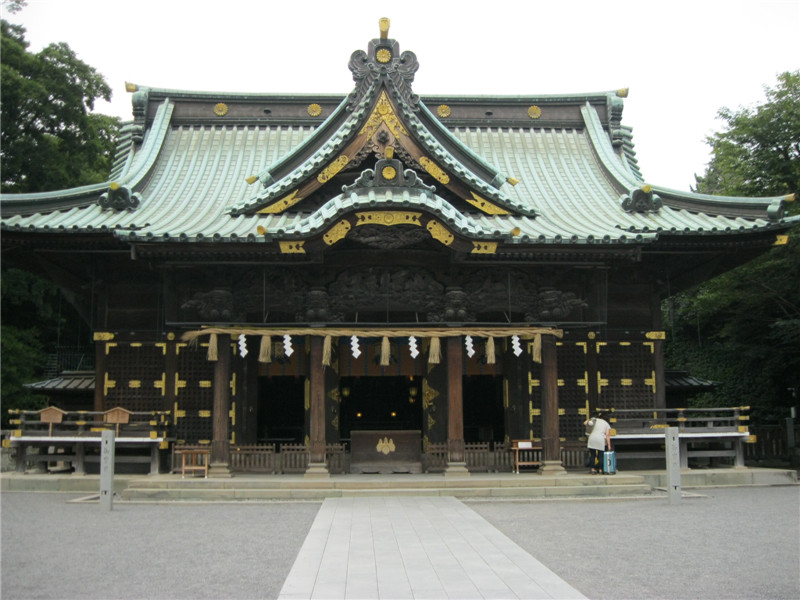 A noted local delicacy is rice-flour cake flavored with mugwort called "Fukutaro". Because I was already full with my lunch wasabi inarizushi I did not eat though.
Since it was not a festival day, there were not so many people, but the more than five hundreds thousands of tourists visit here at the festival.
By the way, let me tell you the day of the summer festival.
August 15 oblatory tea expression, Kan dedication festival, small evening festival
August 16 annual festival, hand pipe fireworks act
August 17 veneration big festival, horseback archery act (act for God to shoot the arrow from the horseback)
Please come and enjoy a summer festival by all means.
Basic Information
Name
Mishima big shrine
Address
2-1-5, Omiyacho, Mishima City, Shizuoka
Closed
—
Open hours
—
Fees
—
Getting there
12-minute walk from Mishima Station, JR Tokaido LineFrom "Mishima-Tamachi Station" of Izu-Hakone Railway a 7-minute walk

By car    It takes approximately 20 minutes from Tomei Expressway "Numazu IC"

Parking lot
Available (payed car park)
Restroom
Available
Contact
Mishima big shrine TEL: 055-975-0172
Website
Learn more about Mishima Shrine
* Please make sure the info you see is the latest in advance.