Numazu Port and "View-O" Water Gate
I went to the Numazu Port on Shizuoka today.
Somehow I've been making seashore tripand in a row recently.
Here, the air is full of the smell of the sea breeze. I do not need a tourist attraction. Because port itself makes the scenery.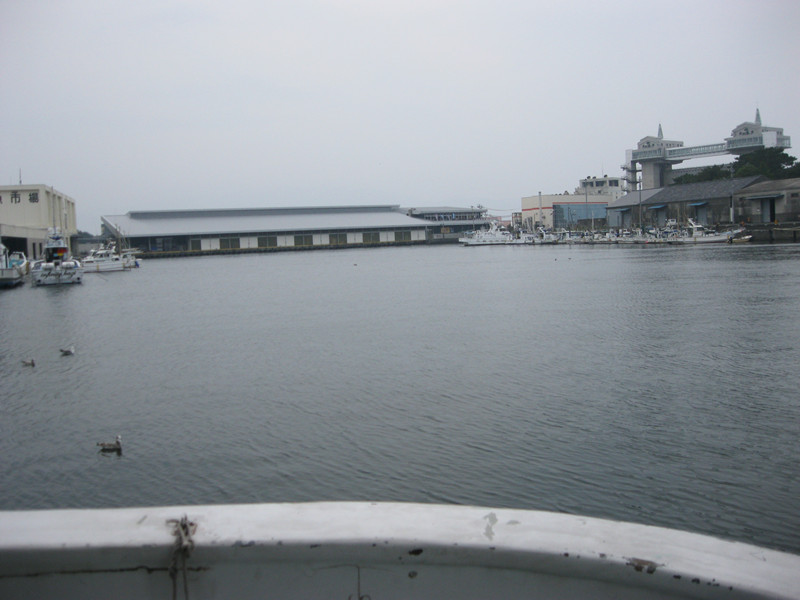 A lot of pleasure boats stay. It'll go around the port and one lap is approximately one hour.
I was not too keen, but just got on because the uncle who drove was too earnest.
It's been after a long time to get aboard, it was fun unexpectedly.
Wind feels nice to a face feels like to lean forward from a ship a little. Besides, scenery from a ship was so good that I thought it was diverting.
Seagulls fly around our ship. I kinda envy them.
A pleasure boat happened to pass by to a desert island and headed for another beach over the port.
Hairstyle does not matter anymore! ٩̋(๑˃́ꇴ˂̀๑)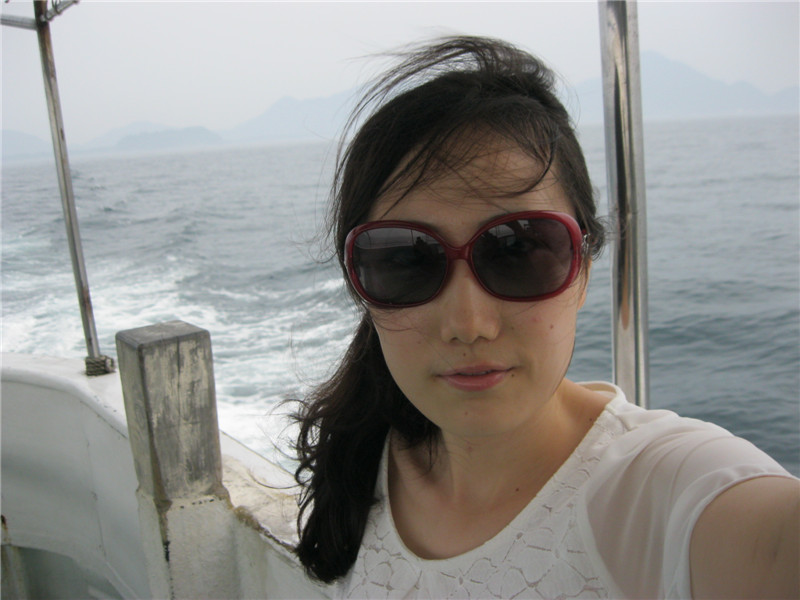 I got off a pleasure boat and went to visit "port 83".
The souvenir shot! (T/N: signboard = port 83)
There also is anaquarium "Numazu Deep Sea Aquarium". But I did not visit this time.
Thanks to the blessings of Suruga Golf you can taste delicious seafood dishes with heart warming name such as Shinchan grill or Tempura Tora.
It will be the best place to be if you are loving sashimi and seafood.
There is a cool restaurant too! Ice cream of green tea flavor looks delicious!
It is restaurant street. Market in town has some dried fish or a fresh fish or whatever you want you can find it here.
Finally to the destination! "View-O" the large water gate.
"View-O" is the largest water gate in Japan and 30 meters tall. It is reported that the numbers of visitors surpassed 1 million people.
Let's move on to the second floor on an elevator. But this is no ordinary second floor. I think that it is about the sixth-floor height.
Great view from up above here.
I should be able to see Mount Fuji from here, but did not see it because the clouds are too thick.
Super disappointed.…(.•ˇ‸ˇ•.) …
When you come here, I hope everybody to see Mount Fuji properly.
Basic Information
| Name | Numazu Port and Water Gate "View-O" |
| --- | --- |
| Address | Numazu City, Shizuoka Numazu Port |
| Closed | — |
| Open hours | — |
| Fees | 1,100 JPY for Pleasure boat, 100 yen for View-O entry, 1,600 yen for Numazu Deep sea Aquarium |
| Getting there | [Bus] From JR Tokaido Line Numazu Station shuttle bus service is available. [Car]approximately 25 minutes drive from Tomei Expressway Numazu IC. |
| Parking lot | currently under construction |
| Restroom | Available |
| Contact | Numazu Tourist Association [TEL:055-964-1300] |
| Website | To Numazu Port  |
* Please make sure the info you see is the latest in advance.