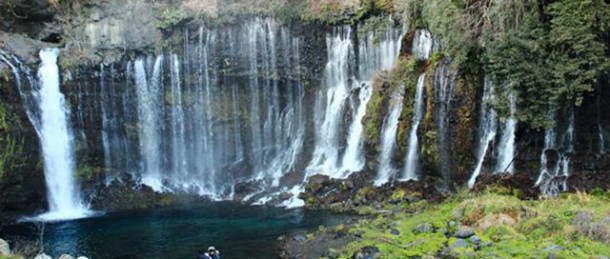 Address Kamiide, Shizuoka
Parking lot 150 toll parking lots
Access by public transport: Get off at the Fujimiya Station of the JR Minobu Line, from there take a bus for Shiraito Falls for about 30 minutes.
Photo taken on Dec. 2013 (updated on Jan. 2014)
Shiraito Falls
The waterfall was chosen as the natural monument of Japan, the underground water of the Mt. Fuji well down from the ground in a total width of 120 meters. There are many other sightseeing place such as Otodome-no-taki (Sound Stopping Waterfall) and Binnade streams.
Around Shiraito Falls
Shiraito Falls (2)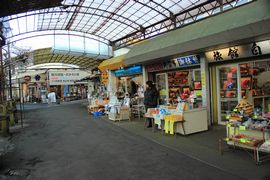 Stores in the ground.
There are many gift shops around the waterfall-town. Because this is the largest waterfall within the Mt. Fuji area, the place is filled with tourists all the time.
Shopping street (2)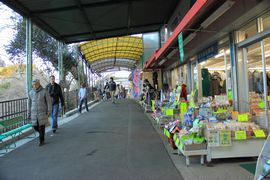 Shopping street (3)
Shiraito Falls (3)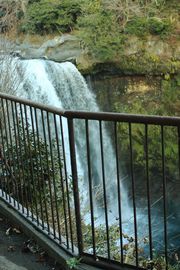 The Otodome Waterfall (Sound Stopping Waterfall) has a drop of 25 meters.
Shiraito Falls (4)

※ This article is provided by the courtesy of "Usagi no Heya (Rabbit Room)", the blog provides tourist attractions information of Kanagawa Prefecture and the surrounding areas including Izu, Hakone, Kamakura, Yokohama and Yamanashi. http://livesnow.web.fc2.com
※ Please make sure the info you see is the latest in advance.