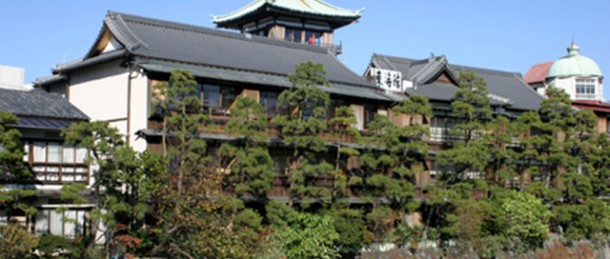 Daytrip to hot spring in Tokai Kan
In "the Tokai hall which just remains the architecture of hot-spring hotel of the Showa era," please enjoy spa atmosphere relaxedly.
It is the large communal bath with whole tiling from the floor to the wall. Foo dog of black rust is thing with engraver, Morita Toko product from hometown.
Basic Information
Name
Daytrip to hot spring in Tokai Kan
Address
12-10, Higashimatsubaracho, Ito City
Open:
Saturdays, Sundays and holidays
Open hours
11:00 ~19 time
Large communal bath bathing time (in turn to small bathhouse)
It is 12:45 after man 11
It is 14:45 after woman 13
It is 16:45 after man 15
It is 19:00 after woman 17
※There is change of bathing time by circumstances, too.
Fees
500 yen for adults 300 yen for children
Getting there
by Car
From Tokyo area It is approximately 90 minutes via use, Atami in Odawara-Atsugi Expressway from Tomei Expressway Atsugi interchange
From Nagoya area Use Usami Ohito road from Ohito at National highway No. 136 from Mishima, Mishima at National highway No. 1 from Tomei Expressway Numazu interchange; via Kameishi Pass to Usami. It is Ito at National highway No. 136 from Usami. (approximately 60 minutes)By train
From Tokyo to Ito: It is approximately one hour 40 minutes in limited express Odoriko
In the case of the Shinkansen use: From Tokyo to Atami (Shinkansen bullet train approximately 55 minutes), from Atami to Ito JR Ito Line approximately 22 minutes
from the Nagoya area,(by Shinkansen), from Nagoya to Atami :for approximately one hour 52 minutes from Atami to Ito, by JR Ito Line approximately 22 minutes
Parking lot
Please use parking lot of neighborhood. Parking lot map in Ito-shi
Contact
TEL: 0557-36-2004
Website
http://itospa.com
※ Please make sure the info you see is the latest in advance.