I stopped by the Perry Road today on the way back from Shimoda for the coverage.
The person knowing a lot about Japanese modern history will certainly know Perry (Kurofune) visit to a shore. Not only Uraga but also here Shimoda is Perry visit to a shore and a place with the close relation.
And the Perry Road is the way Perry marched, he came over with Kurofune for the Japan to U.S. then Shimoda Treaty Conclusion has made in Ryosen-ji Temple.
It is state in Izukyu-Shimoda Station. That reminds me of Shimoda is a stage of animated cartoon "Natsuiro Kiseki".

But strange thing is somewhat mixed. (lol)

There is model of Kurofune at the station square.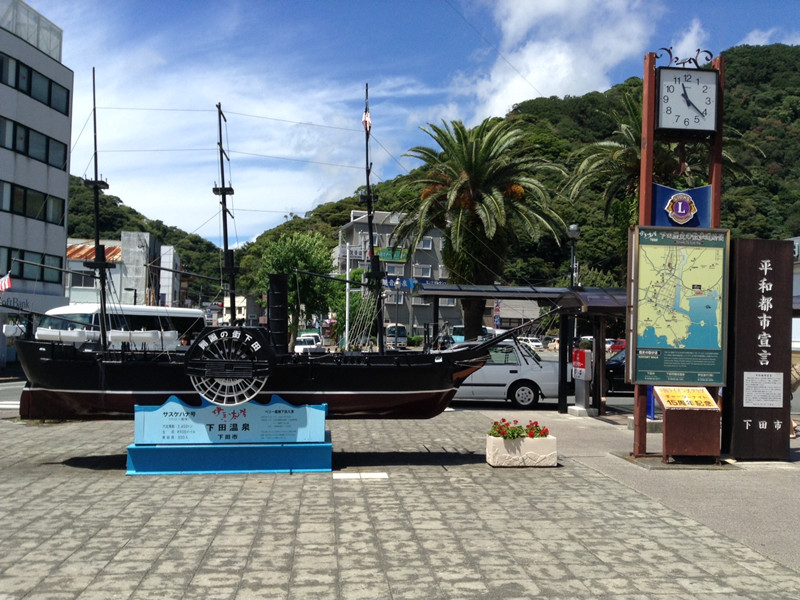 According to signpost, we arrive if we walk for around 15 minutes. It is saved for me who have no sense of direction very much.
We went along some Shinto shrines on the way.
Here is battery. In commemoration of the 50th Black Ship Festival, it is anchor and cannon given than US Navy Yokosuka base commander made in 1837.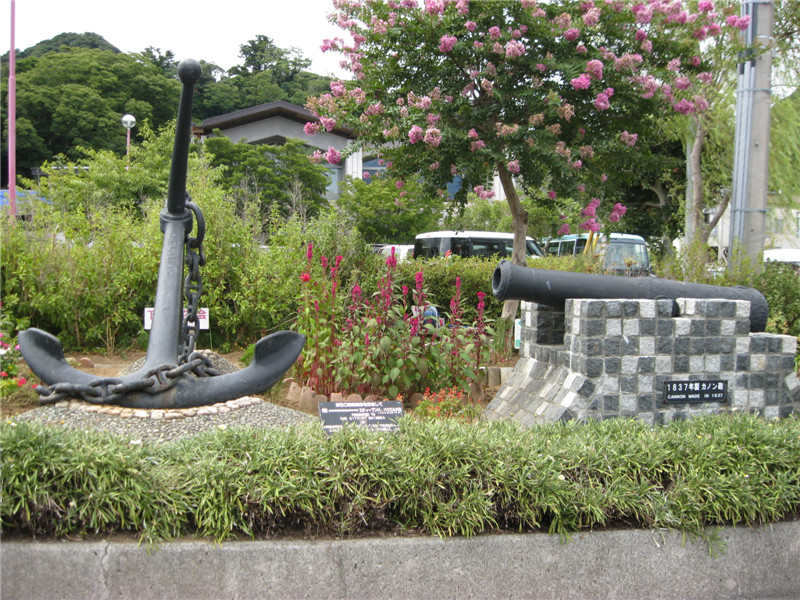 We arrive at last. Because we were connected with Perry, we thought that it was certainly modern town, but, in fact, were path where taste by the late Tokugawa period drifted.
A feeling of history overflows and thinks mark to be great, but does not see character when we do not see well (laugh)
Building and bridge hark back to Kyoto somehow.
When everybody goes to Shimoda for sightseeing, please stroll in Perry lord.
Basic Information
| Name | Perry Road |
| --- | --- |
| Address | Shimoda, Shizuoka suburbs ka oka 1-1 |
| Closed | — |
| Open hours | — |
| Fees | — |
| Getting there | From Izukyu-Shimoda Station a 15-minute walk. |
| Parking lot | N/A |
| Restroom | N/A |
| Contact | Shimoda City Tourist Association TEL: 0558-22-1531] |
| Website | Izu Shimoda Tour Guide |
* Please make sure the info you see is the latest in advance.